Facefuck Madness
Facefucking is unavoidable in this real porn game, developed by MercuryDev.

In Facefuck Madness you take the role of a former porn actor suffering from an exhausting facefucking fetish. Use your professional skills to lure hot women into your harem of cum swallowers.
A game perfectly suited for a quick fap!

Updated to version 0.64 on September 20th 2023.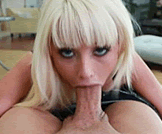 PLAY Facefuck Madness NOW