Facefuck Madness
Facefucking is unavoidable in this real porn game, developed by MercuryDev.

In Facefuck Madness you take the role of a former porn actor suffering from an exhausting facefucking fetish. Use your professional skills to lure hot women into your harem of cum swallowers.

This game is in it's v0.1 infancy, but perfectly suitable for a quick fap!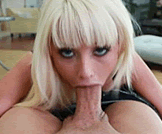 PLAY Facefuck Madness NOW
SHOW ALL COMMENTS