Lust for Life
An erotic adventure game with real porn pics and video developed by Martin Drake.
In Lust for Life you assume the role of of a young male college student exploring a large open-world environment heavily populated by gorgeous women.

Despite there being several hours of content to be explored, development is still ongoing. As new updates are released we will update the game here on Mopoga.com as well.
Updated to version 0.28.0 on November 16th 2022

December 4th 2022. the new "A Sissy Story" spinoff version has been added. Play this if you're into Feminization, Sissy, Cock/Cum Lust, Submission, Humiliation, BBC, etc!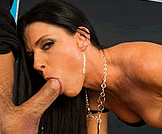 LUST FOR LIFE - A SISSY STORY