Back to Freedom
Back to Freedom is a real-porn HTML adventure game, developed by Bald Games.

The main character is a former soldier who spent some years in prison for a tragic on-duty incident.
After being released from prison the MC sets out to build a new life. Each choice you make transforms character stats, alters the storyline and leads to different adult encounters with women - most of whom are very attractive brunettes.

Updated to version 0.23 on October 23rd 2023, see the changelog.txt below for more details.

* if videos are not displaying try the 'video fix' version. This removes the buffering of .mp3 files, which can cause issues on mobile devices.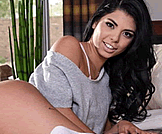 SHOW ALL COMMENTS