Deep in Hollywood Inc
Deep in Hollywood Inc. is an HTML porn game with real pics & video and a funny storyline, developed by Ulysses Games.

Take the role of a rookie female L.A. police officer and dive into the criminal world, hidden beneath the glamour of Hollywood's movie stars and dreams. How deep is she willing to go?

Current version: v0.16a.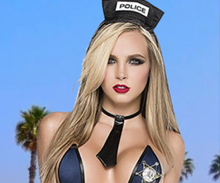 PLAY Deep in Hollywood Inc NOW