Patriarch
Patriarch is an HTML porn game with real pics and video, developed by Oranos.

The game is set in a grim near future where a powerful crime family controls the city. As the heir to this crime empire the male protagonist is set for a wild adventure. The story starts with the announcement that your father will retire soon and wants you to take control. To prove that you're up for the task you are provided limited funds by which you'll need to make a name for yourself in town - start a business, build a harem, anything that shows hard work and dedication.

Patriarch plays a bit as a sandbox harem-builder game. Sex scenes involve male domination, humiliation/degradation and similar fetishes, not for the faint-hearted!
Development is still in progress and once new content get's released we will update the game here.

Updated to version 0.12 on November 22nd 2023. See the changelog by using the button below for a list of changes.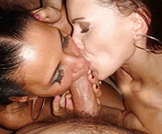 SHOW ALL COMMENTS