Den of Infamy
Den of Infamy is an HTML porn game with real pics and video, written by Defiant Den Games.

Take the role of 19 year old Kaley, a girl who's ambition it is to become internet famous. In this story you will meet a family slowly being corrupted by desire and lust, but nothing will deter Kayley from trying to reach her goals.

Updated to version "Remake Part 1" on November 8th 2023.

* To play the old version of the game before the remake release, choose Old Version.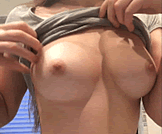 SHOW ALL COMMENTS