The Whore of Babylon
The Whore of Babylon is an interactive novel for adults with real porn pics and gifs.

The female protagonist in a young nun who's fantasies and desires are putting her on a path far from becoming a saint.. You're in control of her dignity, will you keep her on a path of purity and submission or lead her towards a life of domination and vengeance?

More info about the developers Kitty and the Lord can be found here. They are the same developers responsible for The Daedalus Project, which can be played on this site as well.

Updated on August 24th 2023, the "Dungeon Rework + In The Court of the Demon Queen Expansion".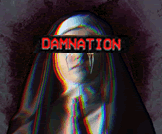 PLAY The Whore of Babylon NOW