Sluttown USA
Sluttown USA: Hometown Corruption is a text based porn game with real pics and video, developed by AmusingOddity.

Welcome to Woodpine, a tiny town with nothing to do, until you arrive of course!
Take the role of a psychologist who with the help of a special hypnosis app can influence other's behaviour. It's up to you how to use or abuse these powers..

Updated to version 0.29 on November 2nd 2023
- cheat added in-game: when selecting "Spend time charging the app" there is now a "Mopoga cheat" option. This increases the maximum charge when charging automatically and will help you charge the app faster.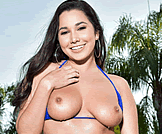 SHOW ALL COMMENTS