Hunters Harem
Hunter's Harem is a text based HTML porn game with real pics and video, developed by Huntermc.

Gameplay is mainly based on mind control and corruption of the people you encounter.
The male protagonist, who's name is Hunter inherits a magical book which provides him with spells including mind control and gender swap.
Using your powers you'll be able to build a harem of willing sex slaves as you magically hypnotize the women in your life, including your mom, sister, ex-GF and of course your childhood crush.
Any men you come across can be zapped with the gender swap spell if you wish to do so.

Updated to version 0.4.5.5f on November 7th 2023
If you encounter any issues, let us know.
Note that some menu screens need to be closed by tapping outside of the menu area.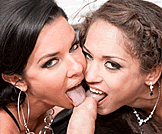 SHOW ALL COMMENTS