Candid Urban Muffs
Candid Urban Muffs is a text based adventure game for adults with real porn images and video, mostly interracial.
The male protagonist is a student who, being the strong and silent type, has always been overshadowed by dominant women around him. In an effort to reverse those roles he decides to study psychology and learn about a female manipulation technique called 'Psych'. To satisfy his desire to dominate and humiliate the opposite sex he puts theory to practice, resulting in a lot of hardcore sex and not much studying.

Updated to version 0.52 on October 24th 2021.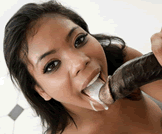 PLAY Candid Urban Muffs NOW
SHOW ALL COMMENTS