Old School Blazin'
An interactive fiction game for adults, playable in your browser on mobile devices.
Old School Blazin' is a well written adult adventure game with real porn video and pics.
The story is set in the 1990's, following the life of a male virgin protagonist experimenting with sex and drugs. Your path in the game is heavily influenced by decisions taken early on.
Old School Blazin' is created by Ikkabod, you can support the developer here.

Note: on mobile devices the top part of the screen is a scrollable menu, drag to scroll down.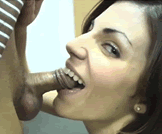 PLAY Old School Blazin' NOW