Casting Director
Casting Director is an HTML based porn game with real pics and video.
The game is currently in it's early stages, but it's fully playable and contains eight female characters to seduce and sleep with.
As new updates are released we will upload them here.

Take the role of a Hollywood casting director with questionable morals. Will you take advantage of each young starlet that crosses your path, or will you operate your studio as a bona fide business? The choice is yours.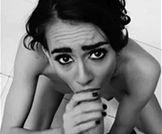 PLAY Casting Director NOW