Project Reeducation
Project Reeducation is an HTML based porn game with real pics and video, developed by Joe Moma.

The main character in this fast paced corruption game is a teenage girl with a tendency to misbehave. The story starts with her parents deciding a rehabilitation camp is the best path forward, unaware that things will only go downhill from there. Plenty of noncon sexual encounters continue to pursue the young girl as she tries to find a way to escape the depraved camp..

Updated to version 1.10 on July 2nd 2023.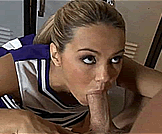 PLAY Project Reeducation NOW