Young Maria
Young Maria is a text based adventure game with real porn pics and gifs, developed by Milkynail.

Take the role of a not so innocent young girl who just moved to a new city. Go about life as normal by going to school, buying clothes, etc.
As the story unfolds you'll show your true colors and corrupt people around you, engage in lewd activities and set the world to your hand. Things may get out of hand quickly.. try not to get in too much trouble!

Updated to version 2.2.6.0 on May 16th 2022
The old Young Maria game has been abandoned, but can still be played using the top link.
By request we added the new Young Maria v2 game. (bottom play link) It's a bit thin on content currently though and will probably contain errors.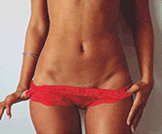 SHOW ALL COMMENTS