A Day in the Life Of
A Day in the Life Of is a real porn family life sim with a variety of kinks, written by Erneiros.

This multi protagonist adventure game starts out with you playing as the father of a family. During the day your choices affect the life of your character and that of others. When waking up the next morning the game lets you decide which member of the household to take control of, you can play as the wife, daughter, sister or father. Each person has their own lives, in which way their paths will cross is up to you.

Updated to version v0.08 on June 3rd 2022, which expands the Jack storyline.
Development appears to have been discontinued, there may not be new updates after version 0.08.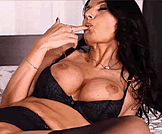 PLAY A Day in the Life Of NOW
SHOW ALL COMMENTS