Breeder's Haven
Breeder's Haven: Reconception is a resource-management stategy sim for adults, developed by Whiskeyrose.

Due to a pandemic virus almost all males have been eradicated from the planet with females remaining untouched. A special program called 'Haven System' has been put in place to repopulate the world. You, the main character, are the administrator of one of these Haven areas. Your job is to screen women and help them get pregnant.

Current version: v4.17.2018, which is the final completed version.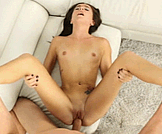 SHOW ALL COMMENTS