Celebrity Brothel
Celebrity Brothel is an adult management sim game by Nothin Games, featuring deepfake porn videos of various female celebrities.

You play the role of a gifted but mad scientist, who after getting fired decides to start and manage a rather unique type of brothel.
Using your scientific ability to copy facial features between people you are in the business of hiring regular hookers and transforming them into famous celebrities. Keeping your customers happy by offering sex with the hottest celebs can't be that hard, can it? It's up to you to turn this crazy plan into a success.

Updated to version 1.49 on April 11th 2023.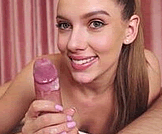 PLAY Celebrity Brothel NOW