Imaginarium
Imaginarium is a text based fantasy porn game with a mix of AI and real porn visuals, written by RoxxGame, the author of Successor.

The young male protagonist finds amazing magical properties in a randomly acquired mirror. Face difficulties of life in the real world while simultaneously navigating a fantasy world full of adventures and challenges.
The first chapter of this game takes place in the Witcher universe, the second in the Harry Potter universe.

Current version: "Chapter II ver. 2.1".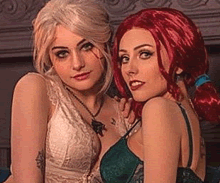 SHOW ALL COMMENTS