Corrupt Life
Corrupt Life is a real porn HTML game, developed by Kinkzgames, who previously developed Corrupt Girlfriend.

There's plenty of porn videos to unlock without too much grind. You take the role of a young man moving back home with your family. Your day is largely spent making an effort towards getting it on with your girlfriend, sister and your mom...

Updated to version 0.99 on June 25th 2023

* Some devices appear to have trouble with multiple videos playing in the same scene. In the "Videos Paused" version the videos won't play automatically.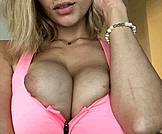 SHOW ALL COMMENTS