High School Days
High School Days - a high school drama porn game with real pics and video, developed by Will Ward.

Take the role of a third year highschool student who wants nothing more than to lose his virginity. Just as your life seems to have hit rock bottom everything changes when you meet the school janitor...

Updated to version 0.09 (bugfix applied) on June 14th 2023.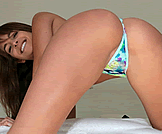 PLAY High School Days NOW