Incubus City
Incubus City is an adult RPG porn game, playable right here in your browser. Mostly text based with multiple scenarios and endings.
Warning: this game is very hardcore and rapey. You may want to skip this title and go for something more socially acceptable..

You play as a man experiencing strange week-long spells of uncontrollable desire to impregnate women. During these times he manifests abilities like enhanced strength and hypnotism. Much like an anti-superhero your compulsion drives you to do evil as you roam the streets at night looking for fertile wombs to penetrate.

Updated to version 1.15.0, updated on December 20th 2022
You can now select the Hentai City Edition mod, select it from the Image Mods menu section.

For more information check the developer's blog.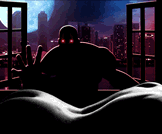 SHOW ALL COMMENTS