Human Alteration App
The Human Alteration App is a text based game for adults written by NoodleJacuzzi, the developer who's also creating Hentai University.

The story starts with the discovery of an unfamiliar app on your phone, which mysteriously gives you the ability to rewrite reality. How things unfold from here depends mainly on whether you choose the Dominant or Submissive route in the game.
- The Dom route focuses on fetishes like mind control and moral degredation, brainwashing the women in your life in varying (but mostly degrading) ways. This route uses real porn pics and gifs.
- The Sub route features hand drawn art and focuses on sissification and female-to-dickgirl transformation with mostly shemale-on-male content.

Updated to version v1.3 on August 2nd 2023.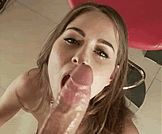 PLAY Human Alteration App NOW
SHOW ALL COMMENTS